— 03/21/2016 to 04/08/2016 —
---
I started the clothing drive in the Spring of my Eight Grade School year and left 'donation boxes' in each homeroom/advisory classroom in the Middle School. 
Our Head of Middle School generously took the time to send an email to all of the parents regarding the work I had done this year and kindly prompting them to donate any Gently Used Clothing.
---
The turnout was incredible. Virtually all of the boxes were either filled to the brim or overflowing. I knew that the students of the Barefoot College in India would be very thankful and I was overjoyed that I was playing a part in changing a child's life.
The picture with 4 boxes lined up only captured half as many boxes that we filled.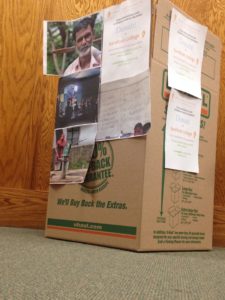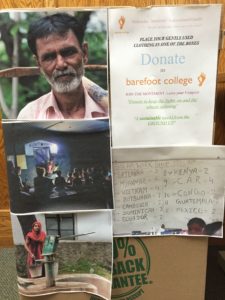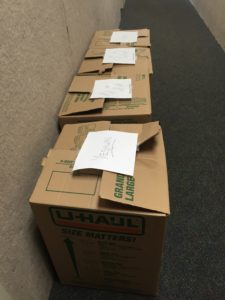 Clothing Drive a Success!!